These days many mobile apps run hand in hand with a Web App, be it consumer facing marketing site or a backend Administration tool.
Are you looking for Web App Development in Adelaide?
We've successfully delivered complex Web Apps including Administration and Content Management Systems for other products such as Mobile Apps. Along with this, we have also developed interactive Web Apps for visualising and reporting data.
In Addition to this we have delivered high quality Facebook Canvas apps for rich social media engagement for your brand.
With in-house web application development expertise, Appliquette can develop you a stunning Web App.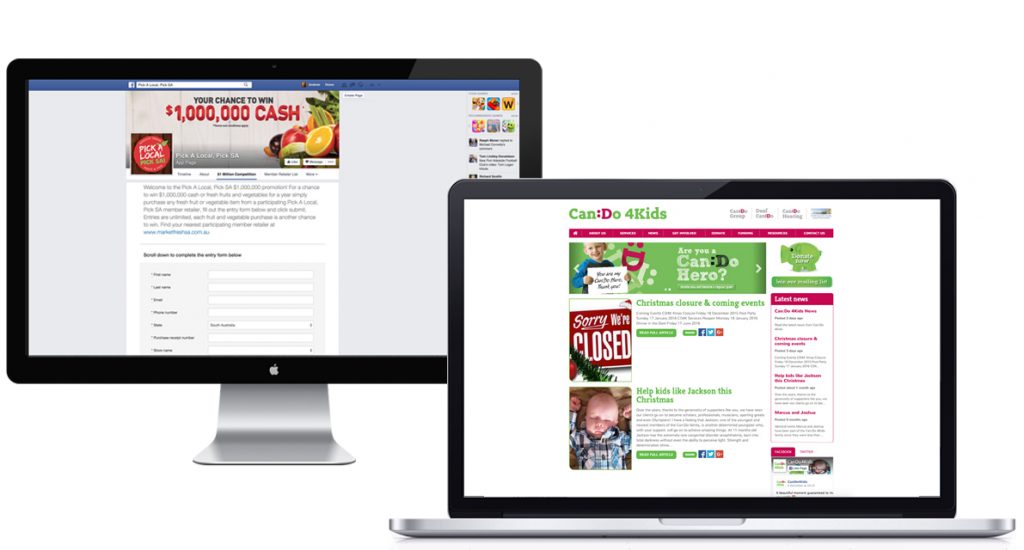 How will working with Appliquette benefit you?
Firstly, there's a number of providers for Web app development in Adelaide, so you have a lot of choice.
However, we believe that with the combination of our in house product mangers and developers Appliquette should be at the top of your list.
Most importantly, with over 8 years in delivering world class products we have the knowledge and experience to work with you in crafting the best possible outcome for your brand and your users.
Expert Web App Developers

FREE Initial Consultancy

Fast MVP/Prototype Delivery

Proven Product Managers who work closely with you
Contact us to build an awesome Web App now.