Looking for Android app development in Adelaide? Let's partner up.
Are you looking for Android Development in Adelaide? We've been developing Android Apps since 2012. As a leader in Android mobile app development, we use proven processes to ensure high quality performance and compatibility across the wide range of Android devices.
From idea to final delivery we take care of the entire Android development cycle (We develop iOS Apps too), ensuring amazing UX, design and development of a high quality app we are all proud of..
From some of the biggest brands, through to government bodies and exciting startups we have achieved a high level of success, it's safe to say you're in good hands.
Beyond development we can also help build your branding and online presence through our digital marketing team.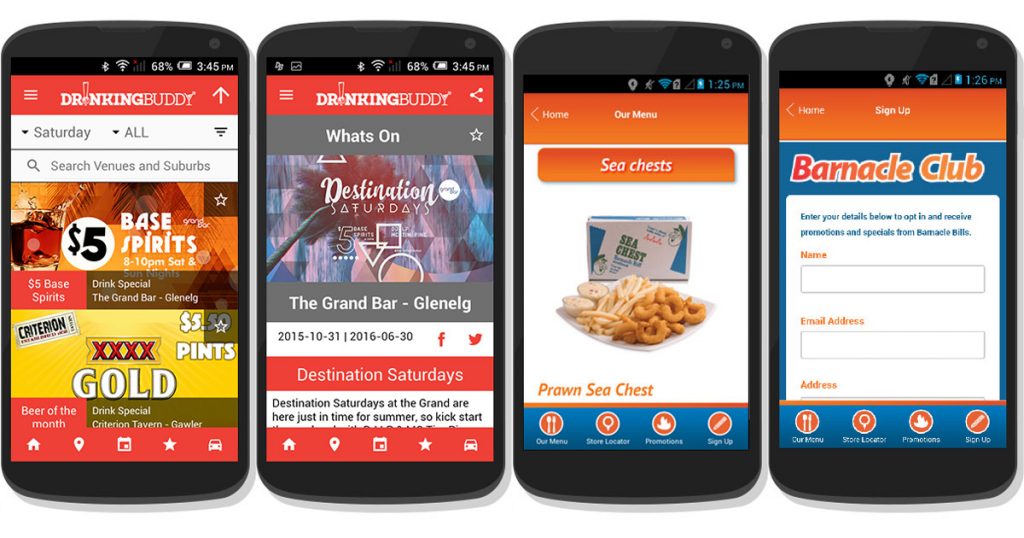 How will working with Appliquette benefit you?
There's a an ever growing number of choices for Android app development in Adelaide, but we believe you cant find another agency with the experience and proven results that we have.
Our entire focus is partnership, we want to work with you to better understand your users and how we can reach them. With that understanding we can drive personal investment in your brand and services.
All of our team have developed our own Apps, both in-house as a company, and as individuals. This has given us a personal experience of the processes as we have all gone through it on your side. We've had success, as well as some failures in launching our own products but from that comes intimate knowledge and experience to share with you.
Expert Mobile App Developers
FREE Initial Consultancy
Fast MVP/Prototype Delivery
Proven Product Managers who work closely with you
HOW WE CAN HELP
let's journey together